Graphic Design III Class Kicks off Branding Project
Pam Esposito's Graphic Design III class is working with Amqui Station Farmers Market Manager Denise Pullella this Fall 2023 semester.
Working with community clients, Nashville State's Visual Communications program in the School of Arts & Humanities prepares students for a successful career with design projects that expand and refine problem-solving skills needed in professional practice.
To prepare for professional norms, students, led by Pam are working to put together a complete re-branding project for the Market.
This scope of branding and marketing work gives students experience in creative briefs, logo development, website design, social media content development, and video.
To kick things off this semester, a discovery meeting with the client was conducted.
The Amqui Station Farmers Market happens on Sundays and is located at 302 Madison Station Blvd. It is a source of fresh, locally grown products and supports local artisans. They foster a sense of community and educate the public about nutrition and the benefits of eating fresh foods and buying locally.
In the Fall 2022 semester, Pam brought Joshua Grange to her Design III course, where he served as the client. Josh is a legendary producer, musician, songwriter, and audio engineer who has collaborated with Sheryl Crow, The Chicks, Chris Robinson, The Jayhawks, Beck, Dwight Yoakam, and others. The branding project scored an ADDY Award for our recent graduate Mari Davis.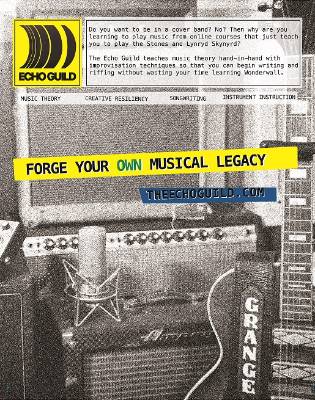 Graphic Design students have dedicated studio spaces that include Apple products, and necessary production and output devices such as large format printers, laser cutters, a RISO printer, and professional photo & video equipment. The two-year accelerated program teaches the core of Graphic Design from award-winning faculty by exploring Branding + Marketing, typography, publication/editorial design, packaging/product design, web design, and social media content development.
With more than 25 years of experience, Pam was a lead creative with top Los Angeles-based visual communication studios and at her studio. She has worked with brands like Universal Studios, Sony, Disney, the University of Southern California (USC), Hallmark, and Mattel.
Pam is also the faculty advisor for the AIGA student group (the professional institute for design). It is through the AIGA student group that students can showcase the work of the A.A.S Degree to the Nashville community by hosting off-campus shows and events.
Nashville State has an AIGA student group. AIGA is the professional association for design, encompassing a national network of designers, educators, students, and design enthusiast. The group can be supported by visiting www.nsccf.org/donate/, under Designation on the drop-down menu selecting AIGA Student Organization, completing the remainder of the form and then submitting.