Nashville State's Dickson and Humphreys County Campuses New Director
The Dickson and Humphreys County campuses of Nashville State Community College have a new director. Telaina Wrigley will split her time between both campuses. She began on November 1, 2023.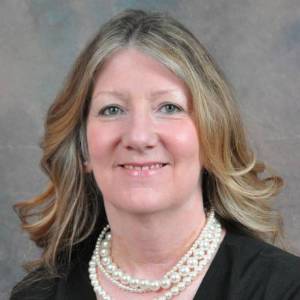 She will focus on working with faculty, staff, and the community to make sure both campuses are serving local needs, while also being a key player in the development of new Dickson County Higher Education Center, which was recently announced and will be home to the College's Dickson campus. It will sit on nine acres off of Hwy 46 next to TriStar Horizon's Natchez campus, just south of Interstate 40.
"Always one with a smile, Telaina is well-respected and people oriented, with a strong desire to serve students, employees of the College, and our communities," said Kim Silverman, associate vice president of Extended Campuses and High School Initiatives.
Wrigley, who most recently served the past two and a half years as coordinator of Nashville State's Clarksville campus, brings with her years of experience in higher education.
The six-year active-duty U.S. Army veteran has a desire to continue learning and taking on new challenges, which shows in her career path, the majority of which was spent at Austin Peay State University.
"Having held various positions in higher education allowed me to have a comprehensive insight to the processes that students navigate. Also, as a non-traditional student at APSU's Fort Campbell Campus, I have first-hand experience as a student at an extended campus," Wrigley said. "I look forward to building relationships at both campuses, in the communities we serve and becoming a valued partner."
After her service in the Army, Wrigley joined APSU's Office of Admissions as a clerk, progressing to office supervisor and counselor. She then took on the role of assistant registrar, interim registrar, and was promoted to registrar.
Telaina holds a Master of Science in Management from Troy State University, Bachelor of Science from Austin Peay State University, and an Associate of Science in Arts from Ball State University. She completed a supervisory course while in the Army.